Culworth Village Hall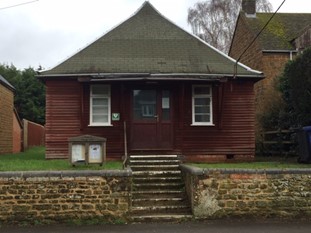 Culworth Village Hall, built in 1939, is a reasonably sized hall where people can attend classes and club nights, get together at coffee mornings, or hire it for parties and functions. It has a fully equipped kitchen and toilet facilities including disabled facilities.
CONTACTS
Chair Julie Tinn 01295 760855
Treasurer Mark Izzett 01295 760640
Secretary Sarah Powell 01295 768059
Bookings clerk June Oxley 01295 768184
HIRE CHARGES
Regular bookings and residents £9.00 per hour
Occasional bookings £15.00 per hour
Evening party bookings £60.00 (6pm-11pm)
Polling station booking £400.00 per day
Village Hall News
CULWORTH VILLAGE HALL
TWO EVENINGS OF FRIENDLY RUBBER BRIDGE
FRIDAY 13th MAY, 7PM – 10PM
THURSDAY 9TH JUNE, 7PM-10PM
TEA/COFFEE & CAKE - - £3.50 per person (paid on night)
DO BRING YOUR OWN DRINKS IF YOU LIKE
COME WITH A PARTNER OR ON YOUR OWN
ALL ABILITIES WELCOME - CARDS & SCORING SHEETS PROVIDED
TO BOOK CALL JULIET 01295 768131
OR JULIE 01295 760855
juliet.mckenzie@btinternet.com
Please contact our booking clerk to book the hall - June Oxley, 01295 768184, juneoxley99@gmail.com.