Culworth Village Hall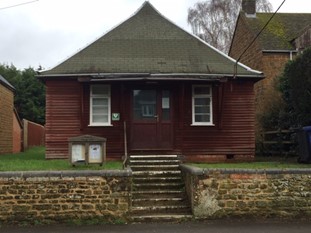 Culworth Village Hall, built in 1939, is a reasonably sized hall where people can attend classes and club nights, get together at coffee mornings, or hire it for parties and functions. It has a fully equipped kitchen and toilet facilities including disabled facilities.
CONTACTS
Chair Julie Tinn 01295 760855
Treasurer Mark Izzett 01295 760640
Secretary Sarah Powell 01295 768059
Bookings clerk June Oxley 01295 768184
HIRE CHARGES
Regular bookings and residents £9.00 per hour
Occasional bookings £15.00 per hour
Evening party bookings £60.00 (6pm-11pm)
Polling station booking £400.00 per day
Village Hall News
Following government advice Culworth Village Hall will re-open on Monday 17th May.
'The test, trace and isolate programmes will remain in place, so there will be continued need to keep records of attendance for this purpose. Continued attention to hand washing, good hygiene, wearing of face masks, social distancing and indoor capacity limits will be required until at least 21st June.'
The hall is well prepared for re-opening and a risk assessment will be carried out prior to 17th May.
Hirers will be given an additional agreement to sign which contains Covid instructions on what to do before, during and after hire.
Please contact our booking clerk to book the hall - June Oxley, 01295 768184, juneoxley99@gmail.com.